Surprising ways to return your gifts for the most money back
Get back full price (or more!)
Holiday season is upon us -- once we've survived holiday shopping, decorating, wrapping and family, we have one more challenge - returning the unwanted (aka perfect) gift. This can be just as stressful and complicated as purchasing gifts for other people. We have some tips for navigating the after Christmas chaos.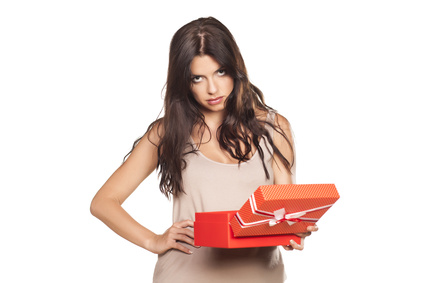 Before we get into specifics, there are a couple of things to keep in mind. Retailers have planned for the rush of returns after December 25th; it's an integral part of their operations. They know that millions of people will be heading to the stores during the weeks after Christmas. They are ready to go the extra mile to make sure customers have a positive experience, but they have also significantly reduced their prices so they don't lose all their profits. The "After Christmas sales" can be a great time to shop, but it also impacts how much you get back for your returns.
Keep in mind that stores know many return items at without a reciept right after Christmas. The usual policy here is to give you back the lowest price the item was at, so they lower prices drastically right after Christmas so they give you back the lowest recent price. You can take advantage of this by BUYING directly after Christmas.
Use your gift receipts
We'd all like to think we are the Martha Stewart of gift giving, but let's face it, there are going to be presents that have to be returned. If you're the gift giver, be sure to include the gift receipt. This will ensure a hassle free return for your recipient. If you are the recipient, don't be afraid to ask for the receipt. Most people will understand if the gift wasn't exactly to your liking and will appreciate that you'll get back the money that they paid instead of a fraction of that. If you don't have the receipt, don't panic and pay close attention to the next section.
Returning without a receipt
Returning your items without a receipt is going to take a little research, patience and finesse. The first thing you need to do is go online and get familiar with the store's return policy. This way you know how flexible they are and what you can expect. Areas to pay particular attention to are whether or not you'll receive store credit, if you are required to show photo id and if they will only refund you the sales price.
Review the store list on the next page, there are instances where the return policies at these stores will get you more back then what was originally paid. Sometimes it pays to return at a different store without a receipt then to the proper one with receipt in hand.
(Continued On Next Page)
Show more
Facebook Conversations
---