10 Surprising Ways to Save Money this Holiday Season
Follow these tricks to get more from your holiday budget
You've made your holiday shopping list and checked it twice, but before you head out to the store - or jump online to shop for those holiday decorations and gifts - make sure you're doing due diligence to snag the best deals on those holiday must-haves.
Here are ten unconventional ways you could be saving money this holiday season:
#1: Buy decorations in bulk.
Shop party supply stores or big box stores online to buy some of those holiday lights, baubles, and other decorations in bulk. Consider sh?aring orders? with family members and? friends so you can save on shipping costs.?
#2: Flex your crafting skills.
Pull out boxes of old decorations and tap into your creative side to repurpose some of those ornaments, trinkets?, and wall decor for the new season. Repaint ornaments, add some glitter to decorations, and spruce up wall decorations with artificial flowers and other trimmings for a fresh new look. You could also flex your crafting skills to make homemade gifts and holiday cards.
#3: Book air travel on the actual holiday.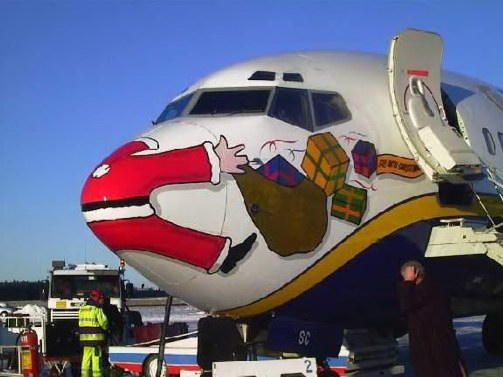 It may not be the best way to clock in quality time with family and friends this holiday season? but if you can manage t?o travel on Thanksgiving, Christmas, or New Year's Day, you could be saving money on those airline tickets. It's also a great way to avoid crowds at the airport, since most travelers will already be at their final destination.
#4: Shop daily deal sites for gifts.
Many daily deal and flash sale sites sell designer-inspired goods and items at warehouse prices. Start checking off that holiday gift list by shopping these sites throughout the season.
#5: Use your rewards credit card for larger purchases.
If you're planning on buying computers, televisions, and other higher-priced items this holiday season, trim down costs by using a rewards card that lets you earn cash back on the purchase.
Show more
Facebook Conversations
---