5 easy steps for stress-free holiday shopping (and saving!)
Suprisingly simple ways to make hoilday shopping a breeze
During the holiday shopping frenzy, it's easy to feel overwhelmed and stressed about finding the perfect gift for everyone on your shopping list. Not to mention, staying out of debt to do it. We're going to show you how, with some planning and creativity, you can check everyone off your holiday list and still have money in the bank.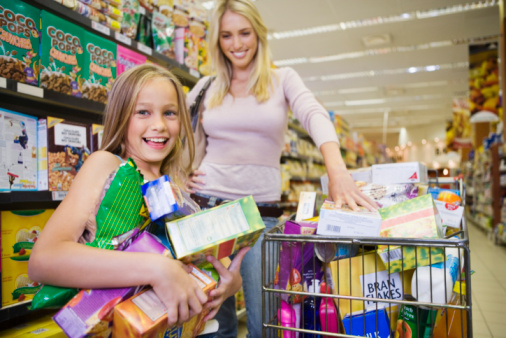 Step 1: Make a list
Put together a list of everyone you need to buy a present for and how much you plan to spend on each person. Next to that dollar amount, also write down places they typically shop or items you know that they have asked for. YAY! Savings bonus tip: if you have a large family or group of friends that exchange gifts, consider doing a gift exchange and selecting names out of a hat. This can be fun and economical -maximize the savings by identifying a theme (see step 5 for DIY gifts) or spending limit.
Step 2: Check your YAY! Savings daily email and coupons
YAY! Savings members know the drill, if you don't see a coupon for the items you want to purchase now, chances are you'll see one in the next couple of days. So keep checking and don't purchase anything until you see a deal for 30-40% off.
Step 3: Shop early
You can't get the best deals if you don't start your holiday shopping now, especially since retailers have started offering black Friday like deals now. Having this extra time to compare prices is especially helpful when buying big-ticket items such. Don't forget to read our blog about the best time to buy items (LINK TO BLOG HERE) like electronics and toys to be sure you're getting the best deals.
Step 4: Shop online:
YAY Savings members know that shopping online is not only fast and easy, it's the best way to comparison shop and get the best deal. It also reduces the temptations of impulse shopping and buying items that you don't have on your list.
Step 5: Get creative
Handmade gifts can be a special treat in this age of store-bought presents (and solves for the people on your list that have everything). Think about what the person may want or need - it might be a hand knit scarf or scrapbook of the grandkids (In my family the calendar of the grandkids is always a hit). There is endless inspiration on Pinterest.
Facebook Conversations
---