Online tools that make budgeting easier.
Sites and apps that keep you saving, not spending
Keeping a budget is hard work!
Online tools that make budgeting easier.
I'm hoping this blog post finds you with a solid plan for making and keeping to your budget. Let's face it, one of the critical steps to adhering to your budget is keeping track of your spending. This can be a royal pain, especially for us moms who are already jugging way too much. Thankfully, there are fantastic online tools that can help. Before you sign-up for these tools, make sure you've thought about the level of tool you need. Sometimes you don't have to pay for the premium membership if you're not going to use it. Also, make sure you understand their security. Some of our recommendations access you bank and credit card information, so you don't want to put yourself at risk for identity theft. That being said, here's our list of our eight favorite online budgeting tools, and their advantages and disadvantages.
Mint

As far as online budgeting tools go, Mint delivers a comprehensive and easy to use experience. This free personal finance management site (and app) helps you track and categorize transactions easily and automatically. It even lets you set goals for retirement, pay down plans and, of course, create budgets. Another great feature is that you can set up payment reminders and spending alerts. The information is laid out in easy-to-read graphics and pie and bar charts for easy tracking. Mint does require your bank/credit card names and password to link to your account, which it guarantees as secure. Another downside is that certain credit cards don't allow Mint to access their information, so you may not have a complete picture of your total spending. Overall, the site provides an in-depth, up-to-date, and convenient service at home and on the go.
Visit Mint Bills Website
Personal Capital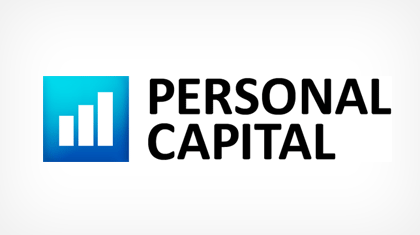 For those who want to add tracking your investments to various aspects of your budget, Personal Capital is an option. Personal Capital offers a financial dashboard that allows you to see everything that is going on in your financial life. You can see the big picture, and track your progress as you work toward your goals. On top of that, you can track your investment portfolio, and even receive objective investment advice (something that Mint.com doesn't currently offer). If you want help actually managing your investments, you can get personalized ideas, as long as you are willing to pay a 1% fee.
Visit Personal Capital Website
BudgetPulse

BudgetPulse is for the security-conscious and it's also free. It differs from Mint in that this budgeting tool doesn't require users to provide banking account information for tracking, and lets you manually enter or import banking data from computer files. As with many budget tools, BudgetPulse allows you to set up budgeting and saving goals. Downside, budgetpulse is not available on mobile devices which is inconvenient for us. Depending on how you look at it, the other disadvantage is its strength: by not asking for bank account information, the tool requires you to fill all the categories and numbers on the budget, whether you insert it by hand or by a Quicken, CSV, etc. file.
Visit Budget Pulse Website
My Spending Plan

My Spending Plan allows you quickly put together your budget and create a plan that helps you with long-term goals, as well as with short-term goals, including special events and more. My Spending Plan also sends you emails and alerts, and reminds you of bills that need to be paid. On top of that you can personalize your settings to see your own big picture. A unique feature that we know our YAY! Savings Members will love is that My Spending Plan also includes coupons and promotions that can help you save money and live within your means.
Visit My Spending Plan Website
BudgetTracker

Like its title suggests, this online budgeting tool specializes in tracking transactions, with or without a link to your bank account log-in information. The unique feature to this one is the ability to customize applications on the site, creating more things for the tool to track and letting you choose what to display from dates and titles to amounts and more specific details. You can even use other applications created by other users on the site. For examples, forecasting outcomes, scheduling income dates, and various business-based features are available (but in our opinion a little bit of overkill for those of us just starting out with budgeting). Biggest disadvantage is the inability to download transactions from your bank account (it does offer alternative files).
Visit Budget Tracker Website
Buxfer

Buxfer specializes in budgeting and tracking group expenses. This simple online money management service does not have quite as fancy of graphics as other budgeting tools out there, but the service does allow users the cool features of tracking loans and IOUs from friends and family as well as providing group budgeting - a handy tool for vacations and college budgeting. The thing about this service is its three packages: Basic, which is free but limited to five accounts and budgets; Plus, which gives you unlimited accounts and budgets for $3.99 a month; and Pro, which gives you all of the above, plus forecasting, advance reports, online payments and automatically backed up data.
Visit Buxfer Website
moneyStrands

Like the other tools, moneyStrands can help you visualize your bill payments and spending on its calendars, bar graphs, and more. However, this budgeting tool focuses more on financial planning than on tracking transactions. It can still automatically track your expenses by linking the service to your bank accounts, but moneyStrands goes further by generating budgets based on spending habits, along with generating personal financial tips for each user. It's available online and for iPhones and it's free.
Visit Money Strands Website
SavvyMoney

If you have credit card debt and are looking for a proactive approach to debt pay down and accelerate savings, SavvyMoney can help. The idea is that you start out by understanding your current situation. After putting together a picture of your current situation, you create a debt repayment plan based around what works best for you. SavvyMoney can help you stay on track, as well as keep up with your progress. You can even receive on tips on accelerating your pay down.
Visit Savvy Money Website
Do you have a budgeting tool that you use? Tell us in the comments!
Facebook Conversations
---