Should I buy a Dell Refurbished?
The Yay FAQ for buying from Dell refurbished.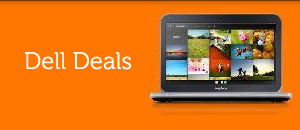 The computers offered at Dell Refurbished are a Yay Savings favorite. We use them exclusively at the Yay Savings offices, and recommend them to our users as a inexpensive alternative to buying new from a retailer, such as Best Buy or Amazon. Below is a FAQ of questions Yay Members have asked in the past regarding purchasing from Dell FS.
What is Dell Refurbished
The computers and equiptment offered at Dell Refurbished are off lease refurbished. This means, they were leased to a company roughly two years ago, and returned. Upon their return, they are visually and diagnostically inspected to ensure these items function. Refurbished systems may have some observable cosmetic imperfections, but they will not affect the performance.
If these are older models, is the performance slower?
Not necessarily. Many of the advancements in the past 2 years have been based on power consumption. Meaning, they made the processors more efficient on power usage, processor speeds have not improved too drastically since then. In the benchmarks tests we have ran on them we have found that the speed is very similar to today's models, however, the battery life may be slightly lower under high usage.
How are they packaged?
All the items we have purchased, the packaging is very similar to as if they were ordered new from Dell.
Is there a warranty?
Yes. There is a limited 100 day warranty. However, we cannot review our experiance with the warranty service with them because none of the computers we recieved have ever had issues that required warranty service. However, in reviewing the policy, it is similar to what you would expect from a company as reputable as dell. Warrany information can be found here.
How much can I expect to save?
Typically the prices on the site are discounted around 30-60% to what you would expect to pay for the newest version of the models at a retailer. However, there are frequent codes that save you much more, as high as 50% over what the items are listed on the site. Check this page for the latest codes. We recommend waiting for a code to be published before buying because of the massive savings usually offered. The listed price on the site does not reflect the price after you enter the code, so expect to save even more.
Should I buy printers and monitors here too?
We have purchased monitors from them, and they have been functionally flawless. However, we cannot review our experience with buying a printer, since we have never done so. The selection of printers is typically limited possibly due to the fact that a printers life-cycle is only about 3 years. Printers have many mechanical parts that break often, so we would not recommend it. There are many offers on inexpensive new printers from dells main site, we would recommend buy new when it comes to printers.
I'm confused about which pc to buy!
Make it simple. Wait for a code to be published by Yay, which saves at least 40% off what you want to buy. Surf the site and find a pc in your price range then deduct the amount the discount code offers off the listed price. That will be the amount in which you will pay. You can rest assured that whatever your budget is, the money is well spent. It will be substantially less then what you would pay in-store. So simply spend what your budget will allow, and you will get a great deal.
What are the differences between processors?
Lowest to highest is "1x core 2 quad", "i3", "i5", "i7". We typically like to buy i5 processors with 4 or 8 GB of ram. 4GB of RAM is usually fine for most users.
The site is so boring!
We know. However, if they made a snazzy site and spent alot on advertising, it would drive the prices up.
What version of Windows should I get?
Most of these come with Windows 7. The current version of windows is Windows 10. All the PCs qualify for a feree windows 10 upgrade from microsoft. When you start using your PC, Windows will automatically alret you that a free upgrade is available and how to upgrade. We have upgraded all the PCs to Windows 10 without issue.
Facebook Conversations
---