Seven 1990s Trends We Wish Would Come Back
We miss our Doc Martens and flannels
For many of us, the '90s were a great time to be alive - and that extends towards fashion, as well. As fashionistas look into the past, they're finding there's a lot to love about the 1990s, like jelly shoes, yoga pants and Converse All-Stars.


To be sure, there was a lot about '90s fashion that we weren't too fond of the first time around, like silly shoes with flashing lights, shorts so short that everybody can see
everything
and high-fashion models who make us want to feed them sandwiches. But there's plenty we miss - and plenty we wish designers would pick up again - so here's our love letter to forgotten '90s fashion:
1) Hippie chic.
Fashion designers are already bringing back paisley prints and, if it were up to us, we'd ask them to take it a step further. Whether it was peasant blouses, flowing skirts, bell bottoms, or long flowing hair - hippie chic was innocent and wholesome. It was great the second time around, and we're due for a third.
2) Flannel.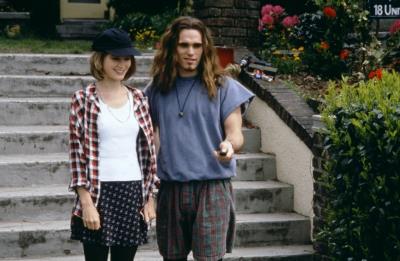 Flannel prints peaked early in the '90s, with the grunge movement. They were part of the casual chic's movement focus on sensible, affordable fashion, and sure enough, flannel was warm, cozy and as comforting as a cup of coffee on a dreary Seattle afternoon.
3) Tiny backpacks.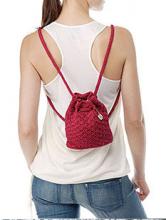 We remember thinking these were impractical because they couldn't hold our schoolbooks, but we've come around. They're cute and tiny, but just large enough to hold what you need - wallet, keys, makeup, and a phone. And unlike a purse, you're that much less likely to put it down and lose it. We could do without the clear plastic ones, though - they just seem like an unnecessary risk.

4) Creepers.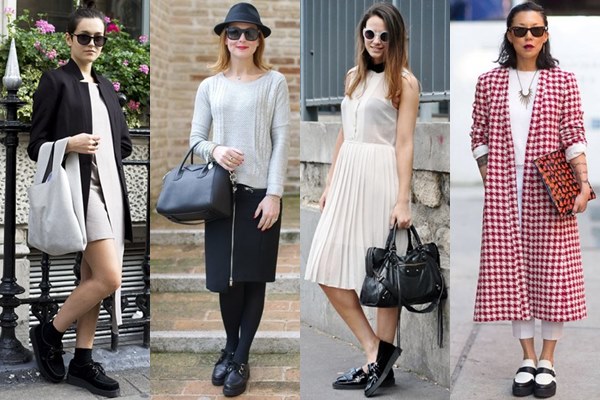 No, not
that
kind. We mean those thick-soled shoes that slip on effortlessly while allowing you to tread softly and with hardly a sound. They're cute, fun, as comfy as a pair of slippers and way sturdier.
5) Just one earring (on men).
Asymmetry is chic, bold and confident, and earrings are no exception. Whether it's a little stud or a small hoop, we're not sure why this is something we never see on women, but we still think it's sexy. And while we're at it, don't let which side the earring's on tell you anything about a man's sex life - that's a notion that can stay in the past. If only it were that easy!
6) Glittery makeup
. We love glitter and we want to see more of it. It's fun, playful and versatile: you can use it as a tasteful accent on eyes or lips, or smear it all over yourself like you're a 5-year-old's idea of a princess. Not that we would ever do that.
7) Tamagotchi.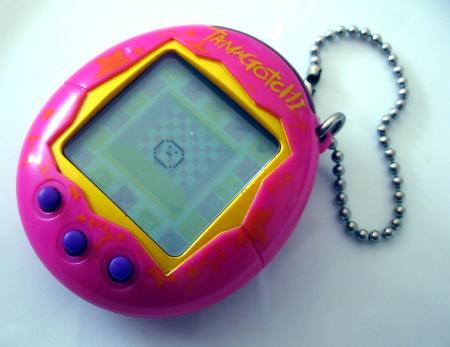 If you're a Millennial, you probably remember how these little Japanese accessories - a little egg-like plastic device that hung off your belt, purse or keys - took over your school. Across the US, these toys got banned from classrooms for being a distraction. We still remember the heartache it caused us - we can't leave our Tamagotchi alone for a six hour school day! It'll die!
Those are just some of our favorites off of the long list of the best things to come out of the '90s. Make a bold statement and pick one of these up again - you'll be on the cutting edge of fashion!